Work as a "turn around specialist"
Long ago, I worked as a corporate problem solver, or turn around specialist, sent in to manage operations in disarray and bring them into line with corporate goals. That collection of rings, above, is just one way to apply the same skills to imagining your photography.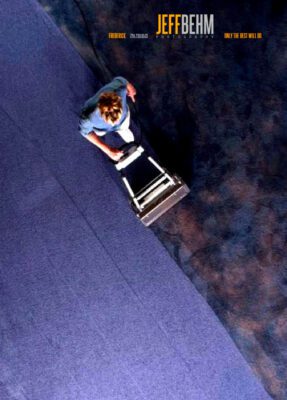 On the surface, photography appears to be very unlike those days steering hundreds of people into the path our employer desired. Yet the skill set of creative thinking, tenacity, patience, innovation, communication, observation and education remains with me today.

The CEO of R. E. Whittaker, Inc. could not conceive of what I was describing until I asked my then-resident artist draw a sketch of what I envisioned. That carpet being cleaned (left) is on a floor we built specifically for this photograph of the real product the company provides its customers – clean floors. Not the machinery, the results. He trusted us and won a national advertising award in his industry as a result.
In fact, what's often called "pre-visualization" is a skill that is one of the greatest assets available to you when you invite Jeff Behm Photography to work with you to achieve your advertising and marketing needs. For more, see:  https://www.behmphoto.com/project-management-and-photography/
Your trust is what we seek to earn.
What are your goals, and how can we help you reach them with quality photography?
CALL TODAY TO PLAN FOR TOMORROW!
#food #jewelry #headshots #products
Email: jeff@jeffbehm.com