A recent assignment took assistant Robin Farrell and me to Washington DC to create new executive portraits for Howard Marlowe and his government affairs consulting firm, Marlowe & Co. Working with such consummate professionals as Mr Marlowe and chief administrative officer Teresa Jamison made the entire process smooth as silk.
In order to offset the usual traffic and parking considerations involved in getting equipment to any location in a city as busy as Washington, we arrived two hours early in order to be completely ready for Mr Marlowe upon his arrival, and to waste as little of his valuable time as possible. Good thing, too, because it took 20 minutes just to find a place to unload the gear, then park.
Once inside, we created two different sets for the types of images we'd been asked to generate. Of course, the traditional headshot with a solid neutral background for PR releases was one. We set that up in the conference room, with multiple lights and a background. Then we lit another set in his office, allowing Mr Marlowe's treasured portrait of President Lincoln to be featured as he worked at his desk.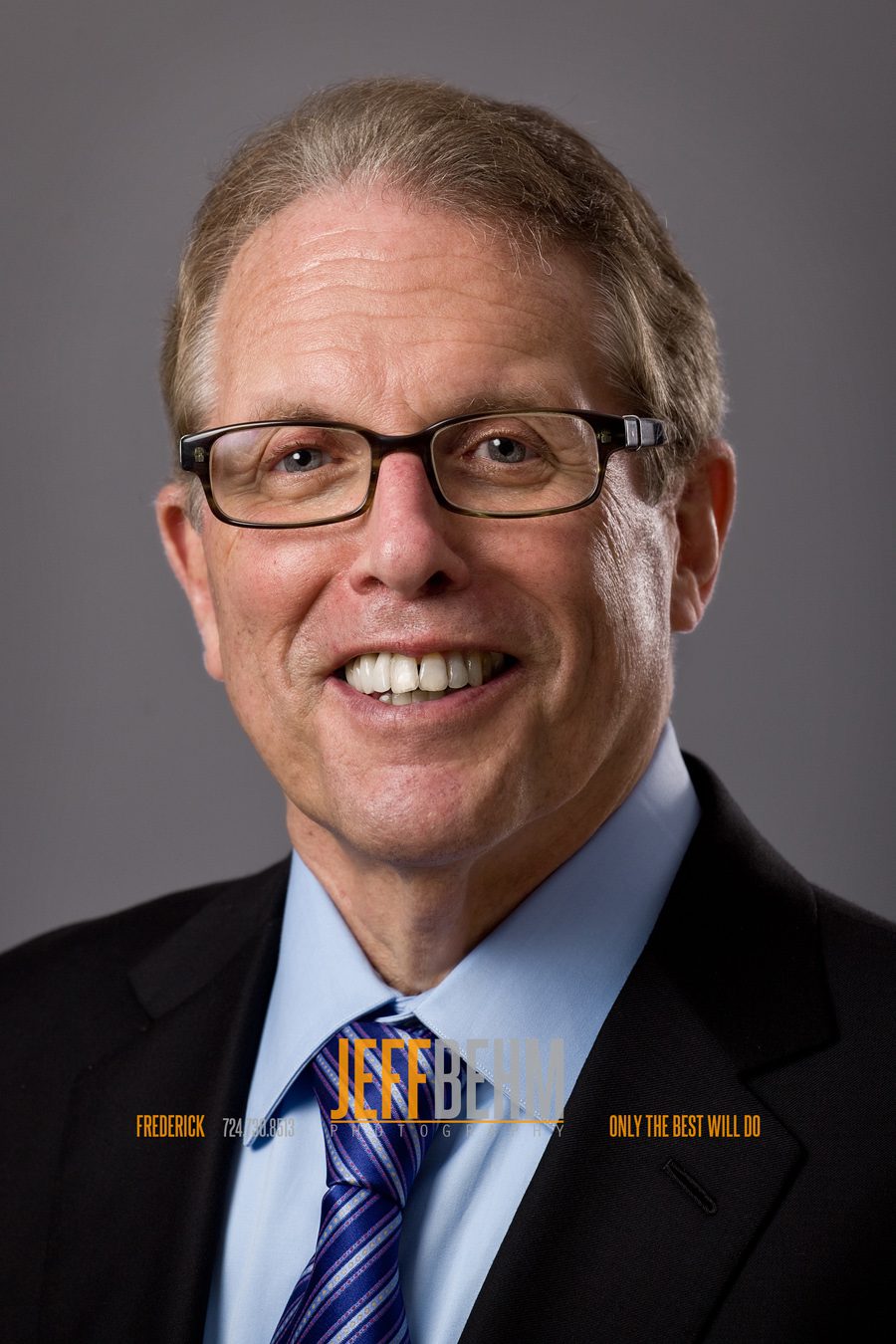 These two rooms are adjacent, allowing us to literally walk from one room to the other in order to change the scene completely. Each set also had it's own camera specifically metered for the lighting conditions therein. The cameras were set and tested in advance to guarantee no surprises, as might occur when working quickly and taking the same camera into a different set.
Finally, Ms. Jamison had requested an outdoor portrait with Mr Marlowe wearing his Washington Nationals polo shirt. He's an ardent supporter of the Nats baseball team, and something casual and outdoorsy in nearby Farragut Square was highly desired, weather permitting.
As it turned out, the weather wasn't being terribly cooperative, turning stormy just as we completed the interior photography. Never fear! When we arrived, I'd noticed a portico around the building's exterior that might just be wide enough to keep us all dry, but still allowing Farragut Square to be the backdrop. In addition, there were some nice black marble pillars upon which Mr. Marlowe could lean. Mission accomplished!
Working with professionals requires photographers to be professional, too.
I specialize in photographic problem solving.  My images help give personality to businesses, connecting them to their audiences and ultimately increasing their bottom line.
Photographer, blogger, educator and co-founder of www.theprofessionalphotographyforum.com
Call 724-730-8513 to learn more about how I might be able to help you with your photographic needs.